Experienced Residential Roofing Repair & Installation
Your home is likely one of the biggest financial investments you will make. You deserve to know that you are making the right choice when it comes to hiring a residential roofing contractor to make improvements to this valuable asset. Green River Roofing & Construction, Inc. is GAF Certified and has been serving local homeowners since 2004. Contact us today for a free inspection and estimate!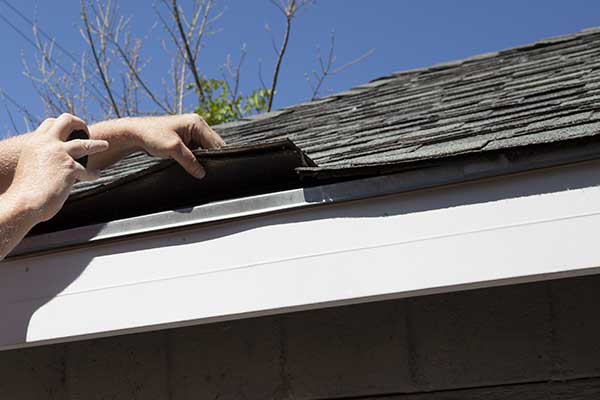 Types of Residential Roofing We Service
Composition Shingles – As a modern upgrade from traditional asphalt shingles, composition shingles are more durable and come in a variety of designs and colors.
Wood Shakes & Shingles – When you want the natural, beautiful look of wood for your roof, a real wood shake or shingle option is the recommended choice.
Metal Roofs – A metal roof can provide many benefits including reflection of the sun's UV rays for better energy efficiency, resistance to all sorts of damage (insects, water, etc.) and a long service life.
Concrete Tile – Concrete tile roofing can be made to mimic other types of roofing while providing the many benefits of concrete. Concrete is resistant to fire, insect penetration, rust and rot.
Clay Tile – Beautiful clay tile adds a sophisticated appearance to any home. We install high-quality tiles that will give you the perfect look for a new roof.
Synthetic Tile – Typically made of propylene, our synthetic tile roofing options allow you to achieve the look of slate or clay tile with the added benefits of lower cost, a longer life and a wide variety of styles.
Professional Re-Decking Services
When you hire Green River Roofing to restore your roof, we will ensure the entire roofing system is returned to like-new condition. That includes the roof deck, in addition to the shingles or tiles. Once the roofing materials have been carefully removed, our qualified technicians will inspect the plywood deck for damage. We will then be able to determine where your roof need re-decking to create a solid foundation for the new roofing system.
Contact Us for a Free Roof Inspection & Estimate!
Green River Roofing & Construction, Inc. would be delighted to serve as your trusted residential roofing contractor. Let's get started with a free roof inspection and on-site estimate! Call us today at (816) 246-4772 or fill out the form and we will respond in 24 hours or less.