Professional Siding Repair & Installation
The exterior siding of your home is its main line of defense (aside from the roof) against all kinds of property damage. That is why it's essential to keep quality, functional siding on your home. If your siding has been damaged and needs repair or replacement, Green River Roofing & Construction, Inc. can deliver beautiful, long-lasting services to ensure your siding can protect your investment long-term.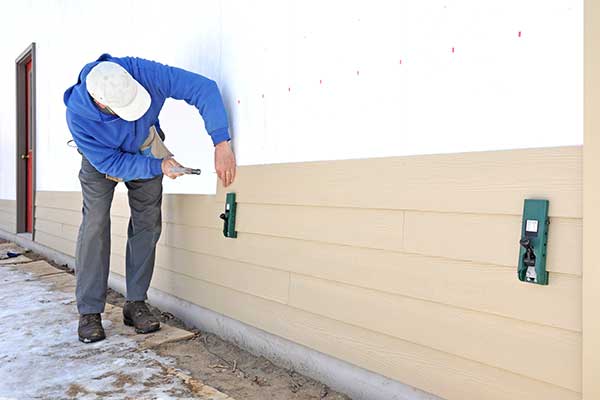 Signs Your Siding May Need Repair or Replacement
Often the result of a storm, damage to siding should be addressed promptly, before more expensive problems arise. To catch minor issues early, look for these common signs of siding damage:
Cracks or holes
Loose siding panels
Gaps between panels
Rotted siding
Insect penetration
Peeling paint
Any of these issues should be repaired as soon as possible. For a free siding inspection and restoration estimate, including our recommendation for repair or replacement, contact our office today.
Trust Us for High-Quality Materials Installed by Experts
If you decide that it's time to invest in a new siding installation for your home or commercial property, Green River Roofing & Construction, Inc. will ensure the job is done right. We have experience installing a range of siding types, including:
Vinyl
Fiber cement
Metal
Stoneface
Stucco
Wood shake
Brick
Our company can help you explore the various options and select the ideal siding product for your home or commercial property.
Contact Us Today to Schedule a Free Project Estimate!
Green River Roofing & Construction, Inc. has been providing local property owners with excellent siding repair and installation services since 2004. We promise integrity and quality you can trust. To get started with a free inspection and on-site estimate, call us today at (816) 246-4772 or fill out the form and we will respond in 24 hours or less.